Could Spotify Car Thing disrupt sound system aftermarket?
Spotify has introduced a small 3.98-inch touch screen device for your car. Can this make your old sound system better? Will this give you the Android Auto experience without changing much? Is Spotify Car Thing available in India? Here are all the answers to the questions that might be rising in your mind.
Price
As of now in the US the Spotify Car thing is available at no cost for the Premium users. You just have to pay shipping of about Rs 500. The device on the other hand costs about Rs 5963.45 which is way cheaper than any Android Auto unit that you might go to purchase.
Who should buy it?
Now if you have a base model of a car that does not offer a touchscreen system then the Spotify Car thing is a thing that you can have. If we take an example of a base model of a Hyundai Venue which does not get a touch screen but gets a basic Bluetooth and AUX system this thing can give an experience close to that of the bigger touchscreen. You can answer calls and set up navigation on this device. Anyone with a Spotify premium account can buy it.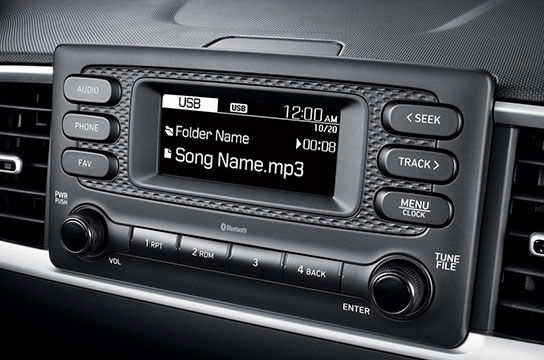 It connects with your existing car audio system using an aux or a Bluetooth connection. It makes use of your Spotify playlists and also has voice control. You can also use the physical buttons and trackpad on the device to control audio. The Interface seems to be really clean, minimalistic and easy to use.
Where can you mount?
You can mount this Spotify Car Thing on the AC vents, CD slot and also the dashboards. All these 3 mounts are available in the package. Mounting them is also fairly easy and it is shown on the Spotify website.
Lastly, the Spotify car thing is not available in India. It is only available for the US market now. But looking at the popularity of Spotify in India it might do good in a car market that demands a good sound system. What we think is that if this device would have directly plugged into the music system and worked without the use of mobile then it would have changed the game. Just having a controller for Spotify is overkill if we consider its price.
Do let us know in the comments what do you think about this Spotify Car Thing. Join our new WhatsApp update list by clicking here. For more such content stay subscribed to the Motoroctane Youtube, Google NEWS, Facebook and Twitter. We also have a paid car consultancy service for all your doubts – Know more before one of your largest investment.