Hyundai Bayon revealed for 2021
The crossover segment in India is not very famous. In India proportions, design and aesthetics of an SUV are much favored. However, the crossover segment is quite popular in the international car market. Hyundai is also one of the largest car brands in the international market. Recently Hyundai revealed the Bayon, an entry-level crossover which for Indian context will sit between the Venue and Creta. In Europe and other markets it is the replacement to the i20 Active. Find out below about the Hyundai Bayon revealed for 2021.
Engine and Performance
Two engine alternatives are offered on the Bayon worldwide – a 1.2-litre petrol producing 84bhp and an all the more impressive 1.0-litre turbo petrol motor with gentle crossover tech that is accessible in two conditions of tune, a 100bhp or a 120bhp. The 1.0 turbo petrol will be on proposal in nations like the UK, which won't get the 1.2-litre motor. Gearbox choices will incorporate a 5-speed manual or a 6-speed iMT, contingent upon the motor.
Design and Looks
Like recent Hyundai launches, the new Bayon also follows the Sensuous Sportiness design.  The 2021 Hyundai Bayon also borrows a lot of elements from Hyundai Kona and Tucson. Split headlamps, which are seen on many new SUVs are also present here. Better ground clearance along with full-body cladding make it much more practical and beautiful. Sharp flowing character lines and black plastic on the tailgate is the only borrowed part from the new Hyundai i20.
Interior and Dimensions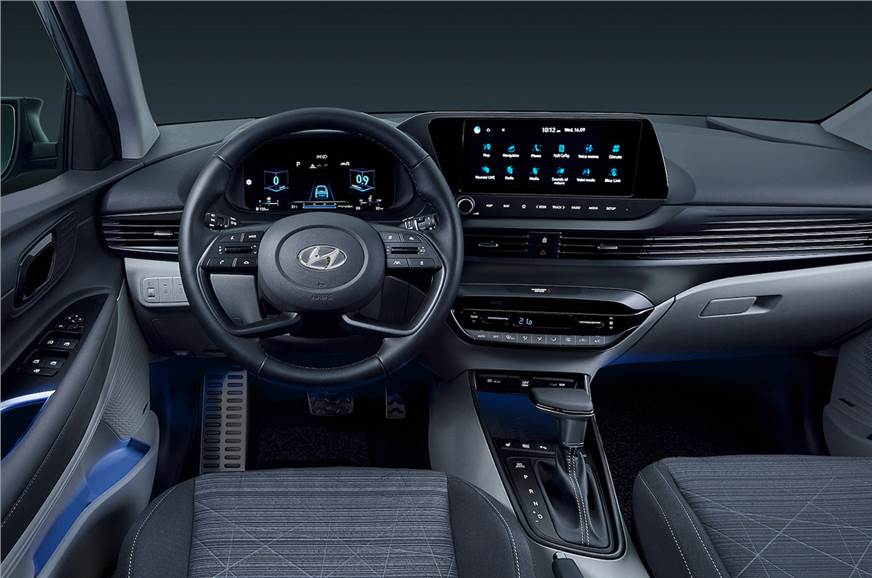 The new 2021 Hyundai Bayon comes with 2580mm of wheelbase, 1072mm of legroom, and 411-litres of boot space. As we can see the interior here is highly inspired from the i20 on which it is mostly based. More about Hyundai Bayon revealed for 2021; India launch below.
Launch in India
There is no official news about the Hyundai Bayon coming to India. Ford Freestyle, Tata Tiago NRG,  and some other crossovers were in sale in India. Hyundai however seeing the SUV craze in India is preparing AX1 which will compete against Tata Hornbill, Maruti Ignis and Freestyle. The company has also officially teased the new 6/7-seater Alcazar for India. Hyundai is also readying the i20 N-line for India, which could see a market launch sometime this year. Tell us in the comments if you would want this car to come to India.
We will keep you updated on the Upcoming Hyundai Bayon. Join our WhatsApp Alert list by sending a Hi @ 7738660455. For more such content stay subscribed to the Motoroctane Youtube, Google NEWS, Facebook and Twitter. We also have a paid car consultancy service for all your doubts – Know more before one of your largest investment