Top 5 features on the MG Gloster in India
The premium SUV segment gained all the popularity in India with the Toyota Fortuner and Ford Endeavour. However, the MG Gloster which was also launched recently has been doing impressive in terms of overall sales. The MG Gloster which was recently launched in the Indian car market costs between Rs.29.98 lakh and Rs.35.58 lakh (ex-showroom). It is available in 5 variant options with a 1996cc BS6 twin-turbo Diesel engine with only automatic transmission. Find out below top 5 features on the MG Gloster
1) ADAS
ADAS stands for Advanced Driver Assistance System. According to MG, it is a set of active safety equipment which will ASSIST the driver to avoid and reduce the chances of accident, thus making Gloster one of the safest SUV in the market according to MG.  The ADAS system comes with Adaptive Cruise Control, Hands-free Automatic Parking. It is the first premium SUV in the country to come with Level -1 autonomous driving technology. Readers should keep in mind that these systems will only ASSIST and not self-drive the car.
2) Hands-Free Automatic Parking
Big size cars are a headache for parking in busy urban and city environments.  But the MG Gloster realizes the customer's problem and came up with an advanced solution. MG Gloster's sensors and cameras can automatically judge and do parallel and perpendicular parking as needed.  The driver only has to follow the instructions on the large colour information display.  Only time will tell if this feature will work perfectly for a country like India. Bear in mind, the car won't do anything without driver input. All these features are provided to assist the driver
3) Adaptive Cruise Control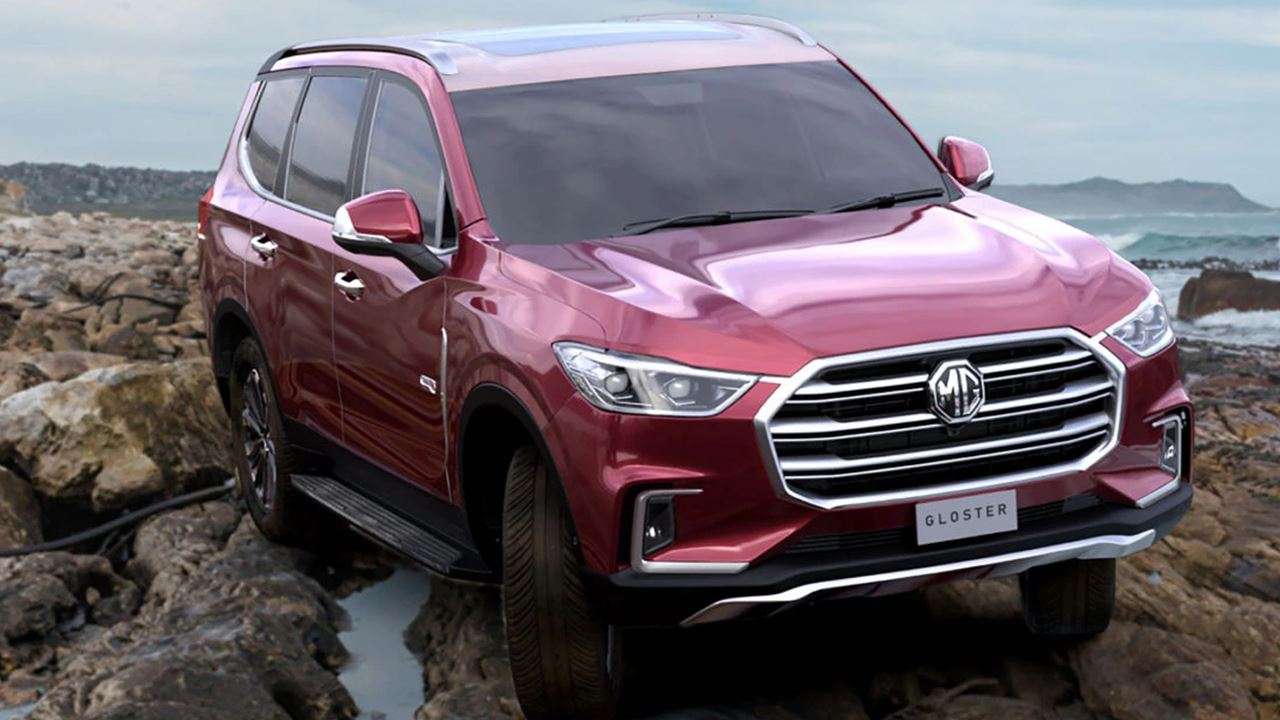 Cruise Control is a feature which is highly useful in highways for new drivers. It maintains a definite car speed.  To use cruise control, you set a desired speed limit and let the car do the work. However, the system stops working whenever you apply brakes. As a result, this feature is not very practical and useful for highways in India with speed breakers and unpredictable traffic. The Adaptive Cruise Control however with its radars and cameras monitors the traffic up ahead and keeps a safe distance. The System also automatically changes the cruise speed as needed and the driver does not need to constantly re-engage it. For a country like India, this is perfect but then again its practicality can only be understood after driving the car in the real world. More about Top 5 features on the MG Gloster below.
4) Engine and Performance
Gloster is powered by a 2.0-litre diesel engine that produces 215bhp of peak power and has 480 Nm of torque. An eight-speed automatic transmission unit comes as standard. Gloster offers as many as seven modes to the driver behind the wheel. While Sport and Eco are essentially drive modes, the driver can also twirl the dial to choose between Snow, Sand, Mud and Rock to give the vehicle an edge over these respective terrain conditions. Gloster has a wading depth of 550 mm which means it is capable of not just making its way across streams but also flooded Indian cities during the monsoon season.
5) Off-road capability
Gloster has a ladder-frame chassis which allows the vehicle to sit high off the ground and have a higher load-bearing capability. It also features an electronic rear differential lock. This means that power can be sent to a wheel independent of how and where the other wheel is or is at. For instance if one of the rear wheels is stuck in mud and the other isn't getting traction – when one usually witnesses a whole lot of mud being thrown around, the set up allows for much-needed wheel traction to get a move on.
For more such content stay subscribed to the Motoroctane Youtube, Google NEWS, Facebook and Twitter. We also have a paid car consultancy service for all your doubts – Know more before one of your largest investment