Red Fiery Hot Audi RS7 Launched!
Audi recently unveiled the red hot Audi RS7 for India on 16th of July 2020. This new car is the second generation of its pack and has some impressive updates up its sleeve. Find below about Red Audi RS7 launched.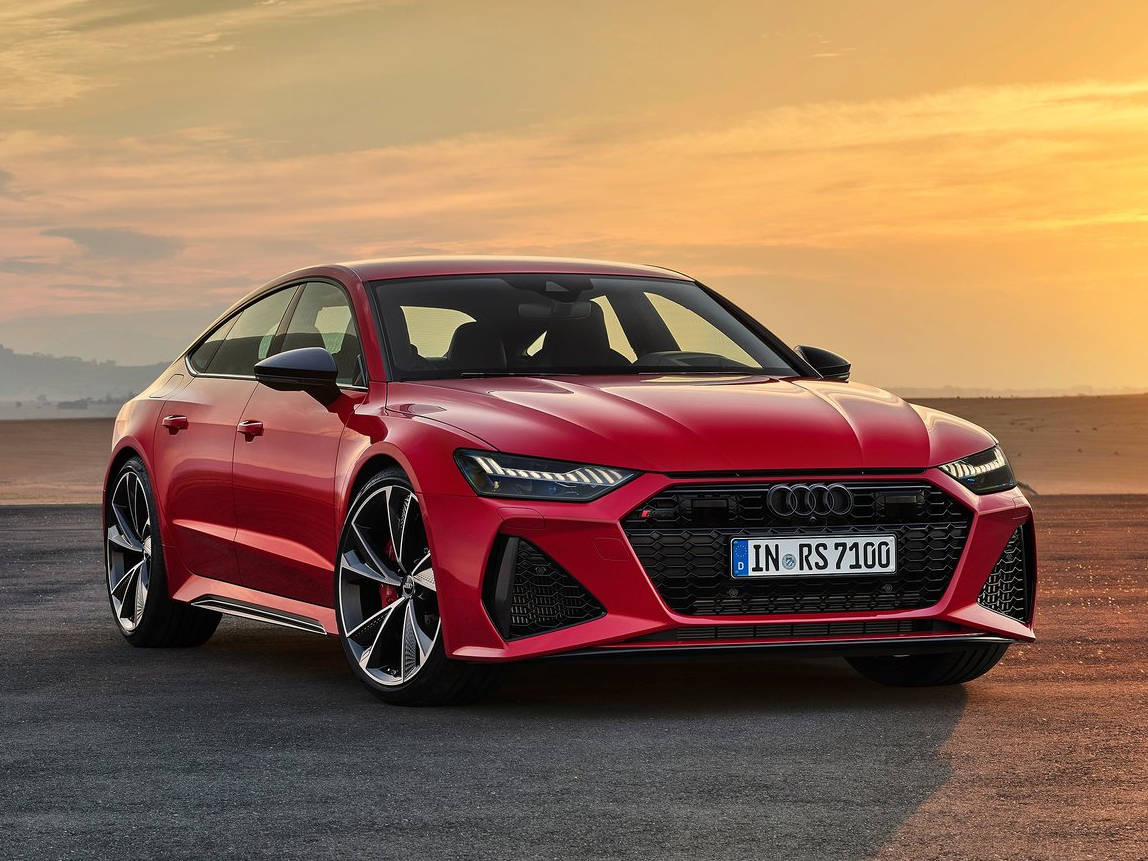 Price and Booking
Audi RS7 has launched in India for Rs. 1.94Cr. Audi India has also started accepting bookings of this car. The official booking amount for this car has been set at Rs.10 lakh. This is the third new launch of Audi India this year. Buyers interested in buying this car can book this monster at their nearest Audi dealership.
The COVID pandemic has also enabled Audi to come up with booking solutions online and you can do the same from its official website. To provide realism via online purchase, Audi is providing 360-degree visualizer and AR. 
Also read: Petrol cars for Enthusiasts under Rs.10 lakhs
What is new to this generation?
A higher degree of customization options will be a highlight of this car. A 4.0-litre twin-turbo V8 petrol engine with a 48V mild-hybrid system will power this beast. This new engine produces a maximum power output of 600hp and a peak torque of 800Nm.  The older RS7 made just 560hp and 700Nm of torque.
Audi engineers have outperformed themselves in the performance department. The new car comes with an 8-speed automatic transmission and Quattro's all-wheel-drive system. Find company's take on Red Audi RS7 launched.
Also read: 2020 Honda City RS for India?
Comfort and Conclusion
The Audi RS7 comes with five-seat for the first time. Balbir Singh Dhillon, Head of Audi India, said, "We are thrilled to launch the new Audi RS 7 Sportback in India – a car that is striking, powerful and is a technological masterpiece. The V8 twin-turbo 4.0L TFSI petrol heart propels the car to 100kph in a super quick 3.6 seconds.
Our legendary Quattro all-wheel-drive system means you can make the most of the 600hp. I personally love the way the RS 7 sounds and I can't wait for owners and enthusiasts to experience and hear its V8 growl." 
For more such content stay subscribed to the Motoroctane Youtube, Google NEWS, Facebook and Twitter