Honda Civic 2021 Getting Ready!
What is one sedan in India and all over the world which is known more for its driving performance as compared to rear-seat comfort? Majority of car enthusiasts will likely include the Honda Civic in the answer. Honda Civic has been always known as a fun to drive car and the next generation is no different. Read on to find more about Honda Civic spotted testing below.
What is new in the Honda Civic spotted testing?
The test car was spotted fully camouflaged by our sources. Honda may launch the next generation Civic only after 2022 in India. Honda is set to unveil the car globally anytime soon though. The camouflage hid most of the details but the sloping roofline like a coupe or a fastback hints us that it was a Honda Civic.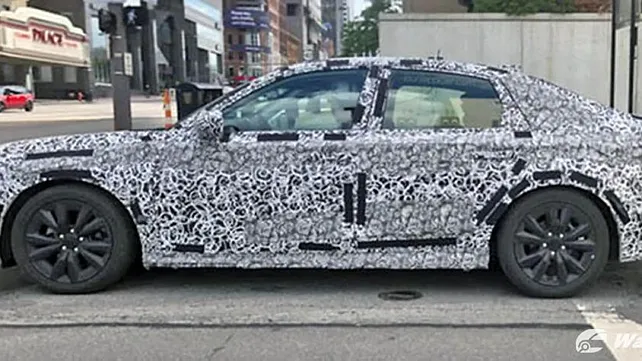 Look wise the car looks pretty similar in terms of first impressions. But the majority of the details were covered. LED headlamps in the car look redesigned and front bumper and grille has been updated too. Dimensions of the car remain pretty identical to its predecessor.  Interiors may also be updated but was not visible on the test car. Sportier elements may be added from Civic Type R to make the car look more sporty and demand road presence.
Highlights about Honda Civic 2020
The price of the new Honda civic is from ₹17.93 lakh to ₹21.24 lakh. While it is not exactly on the cheap side but you get all the safety features from the base variant itself which is a standalone point. Fuel efficiency of Petrol auto has surely increased and has gone up to 16.6 kmpl. But expect a fuel efficiency close to 7.5kmpl in the city and 11.5 kmpl on the highway.
After a 7 year gap, this high selling executive sedan returned to the Indian market in 2020  with its 10th generation model. Strong angular lines make it look like stylish and seamless. The low ride height makes it stick to the ground. Driving on curvy roads will never be an issue for you though the turning radius of 5.85 m may disappoint you a bit but is acceptable for sedans. The large digital speedometer adds a futuristic and sporty touch to the interiors of the car. Tachometer, fuel and temperature gauges are located on either side of the car. The electronic parking brake has been placed in the car to free up space instead of a lever.
Stay subscribed to our Youtube channel and follow us on Google News, Facebook, Telegram and Twitter.