Toyota Vitara Brezza 'Urban Cruiser' Launch delayed
When the Toyota Glanza launched in the market, customers were awe-struck with its similarity with Maruti Suzuki Baleno. The Toyota offering was the same car inside-out except the badge. Some additional features were added to differentiate it from Baleno but were not enough. Now the same story may repeat with the Toyota Urban Cruiser. Find more about Toyota Urban Cruiser Launch below.
What is the new Toyota Urban Cruiser?
The new Toyota Urban Cruiser is essentially a re-badged version of the 2020 Maruti Suzuki Vitara Brezza. The car was expected to launch in summer this year, but the Covid-19 pandemic has delayed its launch by about 3 months. The new car may only launch during the festive season now.
Features and Price
Like the Toyota Glanza, the Toyota Urban Cruiser will also offer only the top-spec variants of the Maruti Suzuki Vitara Brezza. These features will be the same as provided with the Maruti with certain extra features being provided as standard.  The car may cost between Rs.9 lakh to Rs.11 lakh for the manual transmission models. Automatic Transmission, if provided, will cost considerably greater.
Engine and Performance
Maruti Suzuki Vitara Brezza ditched the diesel engine after its 2020 update and is available only with Petrol. The same may be expected with the Toyota iteration. However, if Toyota wants to bring in new customers, it can offer a diesel engine to differentiate itself from the Brezza.  The 2020 Maruti Suzuki Vitara Brezza comes with a 1.5-litre K15 series BS6 petrol engine.  It produces a maximum power output of 104bhp and a peak torque of 138Nm. It also provides a fuel efficiency of 18.76 km/l. Both manual and automatic transmissions are available on offer.  The Vitara Brezza also comes with a mild-hybrid option for purchase. The Toyota will likely retain the same specs with a diesel engine, if offered to be a standpoint. Performance tuning may help the Urban Cruiser crunch better numbers.
Toyota Urban Cruiser Launch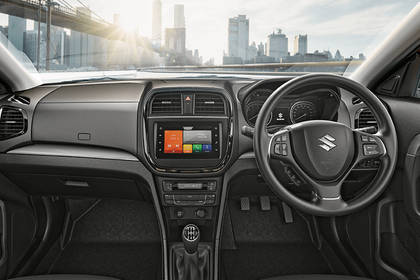 The compact-SUV segment is tough to break into with the presence of Hyundai Venue, Mahindra TUV300, Maruti Suzuki Vitara Brezza to name a few. However, Toyota may take a gamble and launch a diesel variant of its car thus standing apart from the competition. Effective pricing and aggressive features and attention to details can only help Toyota make Urban Cruiser a success.
Stay subscribed to our Youtube channel and follow us on Google News, Facebook, Telegram and Twitter.